Armour
We make all the armour you see here in our shop in Ottawa!
$180.00 Canadian
14 gauge mild steel helmet with a simple leather chin strap, patient SCA legal.
Custom nasal guard start at $20
Holes in the visor can be made smaller and mesh placed in the eye slots to meet HEMA requiremets.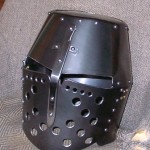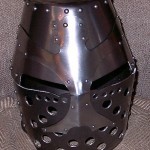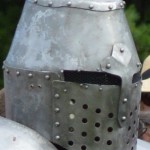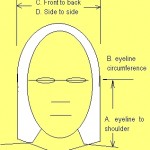 Please provide measurements for accurate sizing.